Our Family was a Very Girly Family, with 3 girls and a boy. There was a lot of dance recitals, cheer leading competitions, shopping,
and hair spray!
Now we have 2 son-in-laws, 3 grandsons and another grandson is on his way, in just a few weeks! Grand Baby # 5 is also due in September, but we don't know yet if it is a boy or girl.
Now it's ESPN, basketball, soccer, & guns. And we are loving every minute of it!
With baby boy # 3 on his way in a few short weeks, my daughter had to move her two boys into a room together, to make room for her new baby boy! yeah!
She knows what she likes and knows what she wants, and she takes her time doing it. So here is the Before and After of the new room.
Cooper and Spencer's Bedroom!
This is the first room in our home that I can say is 99% done..
and it feels good!
With a baby coming in 28 short days, we moved Spencer into Cooper's room over a month ago. The transition was a lot smoother then I thought it would be and they are loving the bunk beds!!
Here we go...
Before (about a year ago) eek!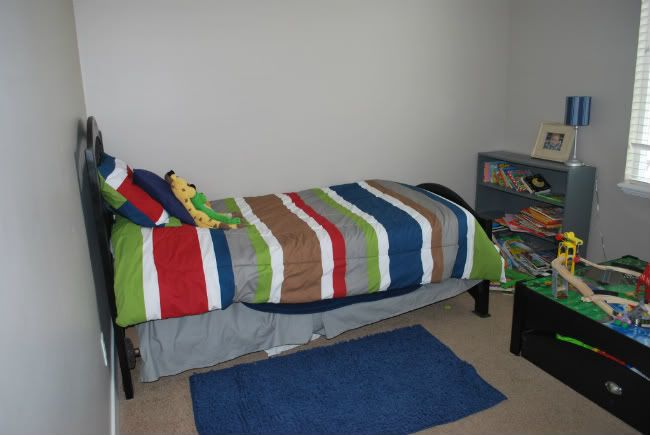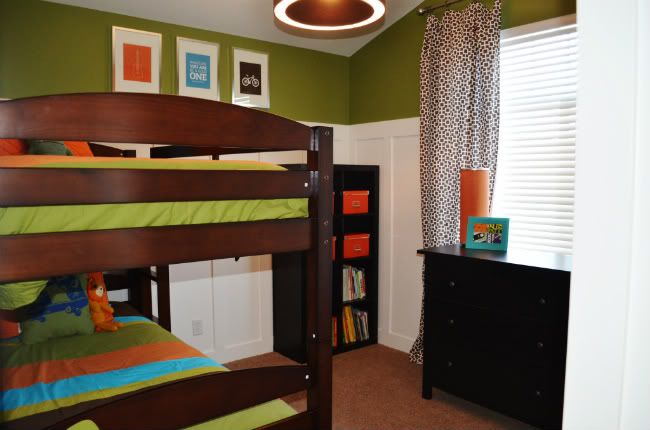 Here are some of the details...
Wall treatment: I wish I could say Derek and I did this, but we didn't. We paid someone to come do it (over a year ago) and all I can say is $ well spent...and a marriage saved :) We tend to argue when we hang frames up :)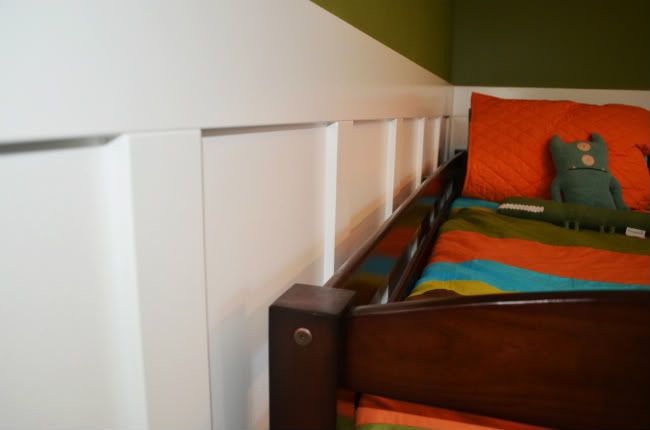 Art Work:
The 3 prints were ordered from
A Vintage Poster
. Great quality and I highly recommend them!
Frames:
Ikea!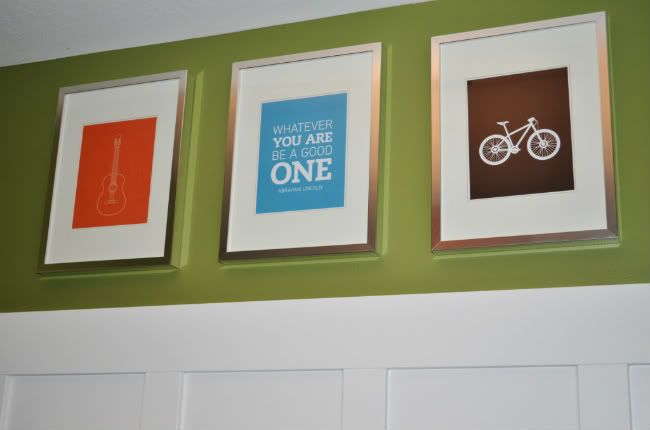 Pendent Light, Duvet Covers, Skate pillow, Alligator pillow, orange pillow shams and cases: Land of Nod
Lion: crochet by Grandma Greaves!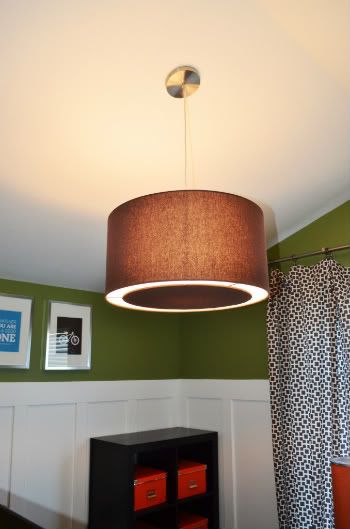 Bunks: Some warehouse in Salt Lake City
Clock: Ordered from Amazon (My cute friend Kara had one in her house and I LOVED it :)
Green Chair: A thrift find from my mom and she painted it for me!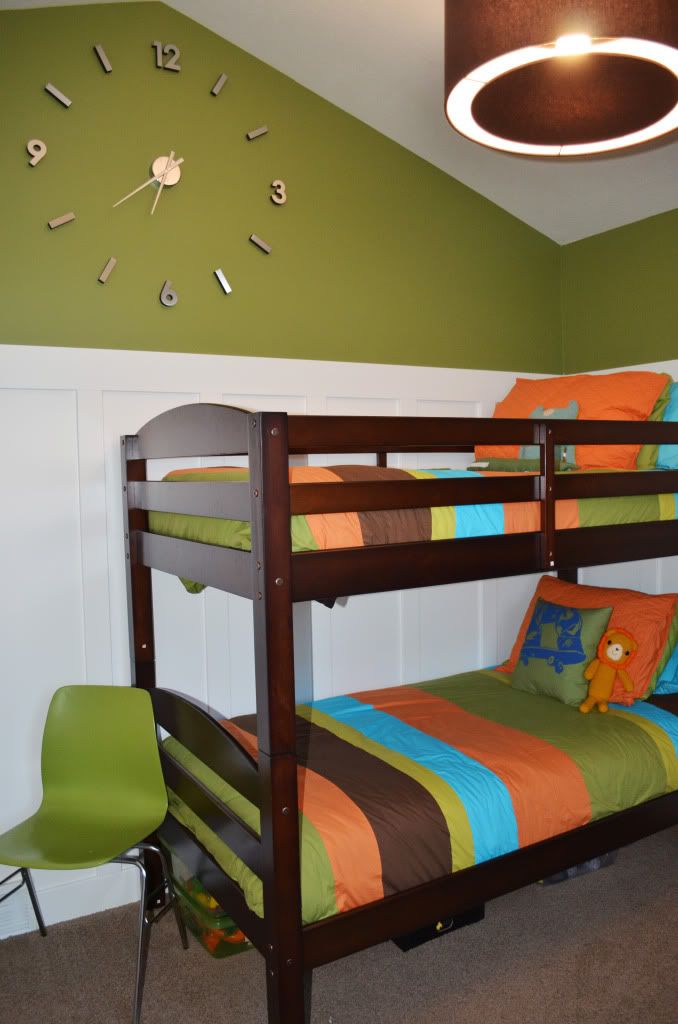 Drapes: Fabric is from Joann's. Sewn by my wonderful mother
Orange lamp: Ikea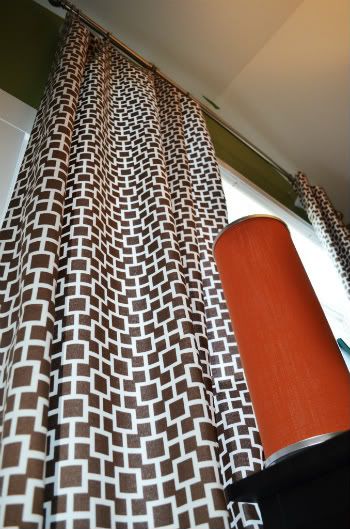 Also the dresser, cubed bookshelf and orange baskets are all from Ikea too!!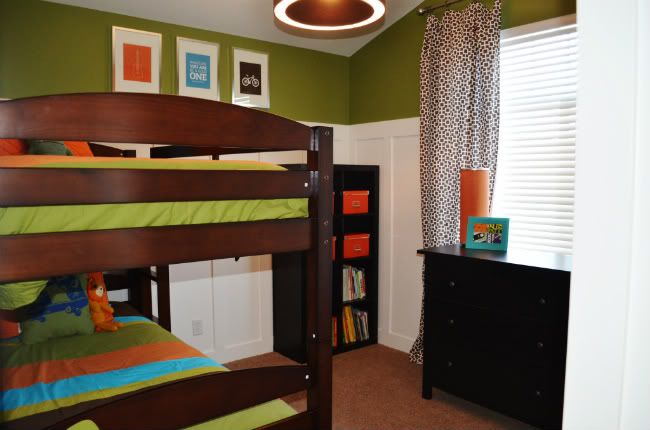 Now I have to get ready for a baby!
YIPEE!!
Well, there you go - Super cute! The baby's room is underway and going to be adorable! Yesterday, while the kids played hide & seek, jumped on the tramp, threw the baseball, kicked the soccer ball and help Grandpa aerate the lawn, we painted the crib!
Glorious spring weather, I love you!