My Oh My,
this
site featured my reupholstered chair.
I feel privileged to be featured with others who are clearly better at this than I am. I loved doing it and found out the hardest part was pulling out 10 billion staples. I definitely worked my arm muscles! I have a couple of chairs stashed away and now I want to reupholster them.
Oh, if only I could clone myself.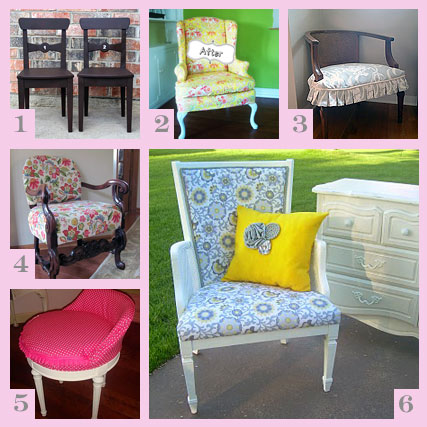 My chair is # 6 and you can see my post
here.